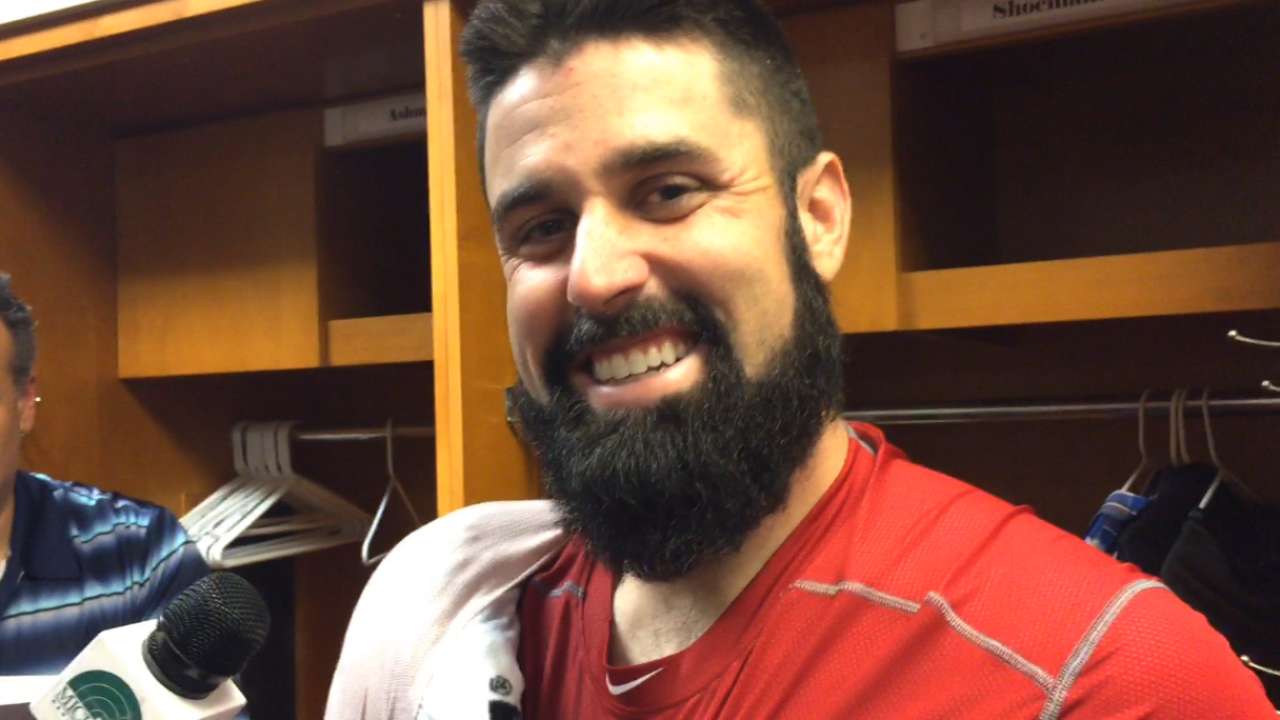 Shoemaker fulfills dream at Comerica Park
Right-hander pitches in front of family and friends in Detroit
By Alden Gonzalez / MLB.com | Aug 28, 2015
DETROIT -- At about 12:30 p.m. CT on Thursday, David Shoemaker made his way down the aisle of Section 126 at Comerica Park, right behind home plate. He found Row 24, shuffled to Seat 5, sat down and saw his son, Matt, warm up for his first start in his hometown.
"My wife turned to me and she's like, 'Don't even look at him,'" David said. "Then he gets through that first inning, and then second inning, and then the third inning."
And then the fourth, the fifth, the sixth, and the seventh. Shoemaker's return home saw him face 22 batters and allow only two of them to reach base, producing his best start of an up-and-down season and leading the Angels to a much-needed 2-0 victory.
The Trenton, Mich., native and Eastern Michigan University product departed with one out and none on in the eighth, then looked up and saw at least 50 friends and family members cheering him on behind home plate.
Shoemaker spent the entire afternoon blocking them out, then the moment got him.
"It's incredibly special," he said after giving up one hit and one walk in 7 1/3 scoreless innings, striking out five while dropping his ERA to 4.48.
"It means a lot."
This was the game Shoemaker's family spent the entire season waiting for; the one they almost missed out on for a second straight time.
Recently on The Angels Broadcast