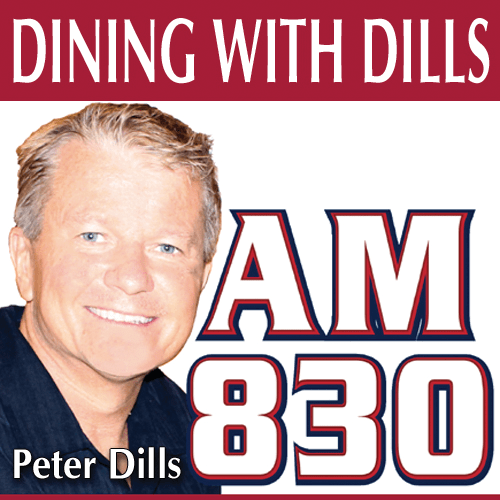 Dining With Dills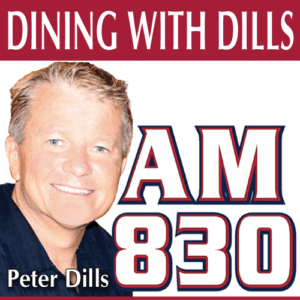 Tune into Dining With Dills Sunday evenings, from 5pm – 6pm. 
Dining With Dills is hosted by Peter Dills, a longtime Los Angeles area food critic. He brings you insight into eating out, the adult beverage, and lots of fun.
"We all have to eat and most of us eat out fairly often. So, why not eat well? I feel that it's my job to tell diners about some of the places where they can indeed eat well."
Dills readily admits to being born into a world of food. The son of noted restaurant critic Elmer Dills, Peter and his family moved to Pasadena in 1970 from the "Crab Capitol of the World," Baltimore.
As far back as he can remember, Dills was following his father from restaurant to restaurant, always tasting, always learning, and always discovering new and exciting foods. He became the host of the radio show The Spice of Life Report with Stephanie Edwards, who co-hosts the highest rated Rose Parade coverage each year with Bob Eubanks.
Dills has long been a major supporter of, and active participant in, the local restaurant community. He was the founder and host of several officially sanctioned chili cook-offs and has developed not only a strong knowledge of food, but also an extensive following in the process. He's served as producer and host of the popular TV show The Chef Knows With Peter Dills since February 2004 and also hosts a weekly restaurant report spotlighting the latest trends, Southern California Living.
As his food adventure comes full circle, he now stars on CNN local, HLN, and the OC Channel with the ever popular Dining with Dills, a show named after his father who is forever in his heart.
Elmer Dills – 1926-2008. Travel Contributor to Pasadena Star News