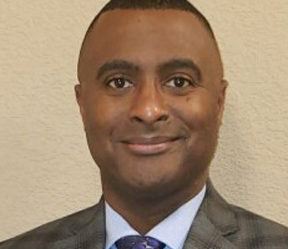 The EXTRA Point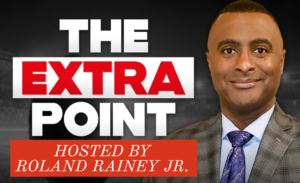 Tune into AM830 on Sunday mornings from 7:00am – 7:30am to listen to The EXTRA Point!
The EXTRA Point brings you the latest news in the NFL and NCAA with in-depth analysis and colorful commentary. Roland Rainey hosts this exciting Sports Talk Podcast with fellow football scouting colleagues, Jeremy Kolhman (Indiana) and Justyce Gordon (New York).
Roland was a coach at the Air Force Academy Prep School (Division II), has played, coached, and owned a Semi-Professional Football Team, and scouted talented football players at various events (East-West Shrine Bowl, Mountain-West Conference games, etc.). He also hosted his show "The EXTRA Point" on ESPN Denver 1600AM.
Notable Interviews:
– Antoine Winfield Jr., Tampa Bay Buccaneers Super Bowl Champion during post-game press conference
– Merril Hoge, ESPN NFL Live Legendary Analyst
– Phillip Blackwell, NFL Director of Regional Combines
– Larry Lee, former Detroit Lions Vice-President of Football Operations
– Dan Shonka, 2020 East-West Shrine Bowl Executive Director
– Jimmy Kibble, former Kicker New England Patriots/ Philadelphia Eagles
– Laura Ramus, WNBA Las Vegas Aces, Medical Director
– Vincent Testaverde (son of former NFL QB Vinny Testaverde) at 2021 National Scouting Combine
– Josh Palmer, Univ. of Tennessee Wide Receiver at 2021 Reese's Senior Bowl
– LaDarius Wiley, current Seattle Seahawks Defensive Back, former Tennessee Titan
– Jajuan Harley, former Buffalo Bills Defensive Back