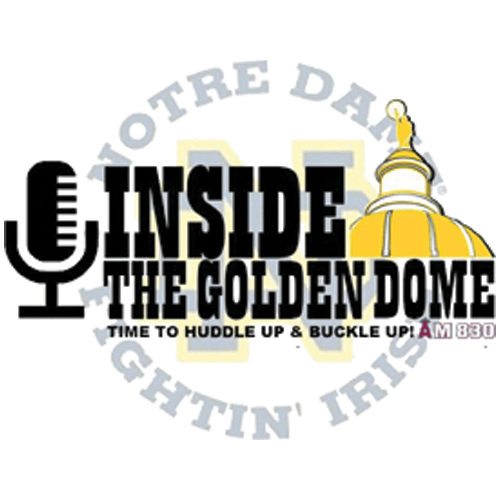 Inside the Golden Dome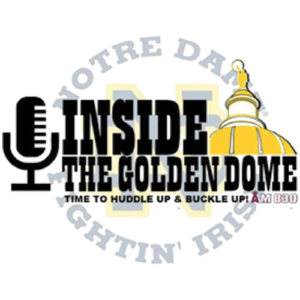 Join Sportscaster Brigham Avery for Inside the Golden Dome here on AM830!
Inside the Golden Dome provides the most in-depth and up-close look at Notre Dame Fighting Irish Football. Brigham Avery has covered Notre Dame Football in a freelance capacity since 2014 – providing insider information to NBC Sports Radio in Phoenix and multiple CBS affiliates in Tampa and Daytona Beach.
Inside the Golden Dome features co-host and distinguished Notre Dame Athlete Alumnus, Oscar McBride – former Notre Dame Tight End ('91-'94) and Arizona Cardinals Tight End ('95-'96) who led the Fighting Irish in TD receptions in 1992. After playing in the NFL with the Cardinals, McBride received a master's degree in Coaching, Athletic Administration and Exercise Science from Concordia University. McBride is the former Chairman of the Fit4Life Youth Foundation, a California non-profit organization. This foundation operated various programs, which included Relentless Sports and Red Zone Youth Passing League, both dedicated to championing youth fitness, wellness, character and leadership development.
In addition to multiple celebrity co-hosts, Inside the Golden Dome also features appearances and interviews with celebrated past-and-present fighting Irish Players, Coaches, and Alumni.