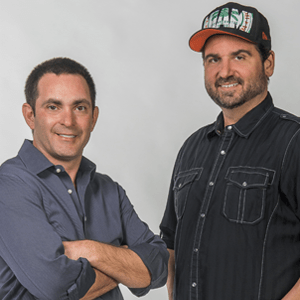 The Dan Le Batard Show with Stugotz
Listen to The Dan Le Batard Show with Stugotz during weekday afternoons from 12pm – 3pm. 
Dan Le Batard and Stugotz bring their unique blend of self-deprecating humor, insightful guests and thoughtful conversation to a national audience from Miami Beach's Clevelander Hotel. Rotating guest co-hosts, including Miami Herald writer Greg Cote, provide listeners with a different experience each day, as well as regular contributors including John Amaechi, Greg Cote, Amin El Hassan, Sarah Spain, and Pablo Torre.