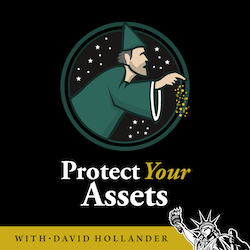 Protect Your Assets with David Hollander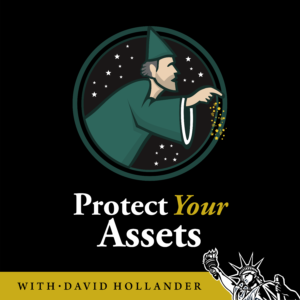 Tune into Protect Your Assets with David Hollander on AM830! 
Award-winning financial advisor and attorney David Hollander, Founder and CEO of Liberty Group, offers financial and retirement insights for how to protect your assets right here on AM830 KLAA, and on his popular podcast, Protect Your Assets. His listeners and clients call him "The Sandman" because he helps them sleep well at night knowing their assets are protected. David's show Protect Your Assets has been on KNBR in the Bay Area for over 10 years. He's now bringing his financial, legal, and retirement planning advice to Southern California to help a new audience empower their financial lives.
With locations in the Bay Area and Orange County, Liberty Group is a diversified financial services company consisting of licensed investment professionals who are dedicated to providing financial services, products, and support that assist clients in reaching their unique financial objectives. The combination of estate law, wealth management, and tax planning under one roof is what sets them apart.
About David Hollander
Throughout his career, David has been involved in the legislative process to try and improve the financial services business. He worked on multiple pieces of legislation that affected retirees, including Assembly Bill 412 (Chan), which was a bill that sought to address insurance consumer protection. He was a member of the Eight Hour Annuity subcommittee for the Curriculum Board under the California Department of Insurance and was the lead attorney in CASEP vs. CA Dept. of Health Services, an action started to stop the state from recovering against retirement accounts pursuant to emergency regulation R-22-02E.
David is the founder and past president of a nonprofit trade association created to educate those who advise retirees about compliance issues. David is also a member of the National Academy of Elder Law Attorneys and has been a featured speaker and panelist for the California Partnership for Long-Term Care. He was also on the legislative committee for the National Association of Insurance and Financial Advisors.
David obtained his bachelor's degree from the University of California, Berkeley. He obtained his Juris Doctorate from the University of San Diego School of Law in 1993 and remains an active member of the State Bar of California. An Investment Adviser Representative, he has passed the Series 7, 24, 53, 63 and 65 exams, and holds insurance licenses in several states, including California.
David was named one of the top five "Advisors of the Year" in 2008 by Senior Market Advisor magazine. He has been featured on KNBR, KSFO, KRON 4 and ABC 7, as well as in Forbes magazine.
David is the author of the ebook Protect Your Assets: Are You Ready for Retirement? available for purchase at www.amazon.com.