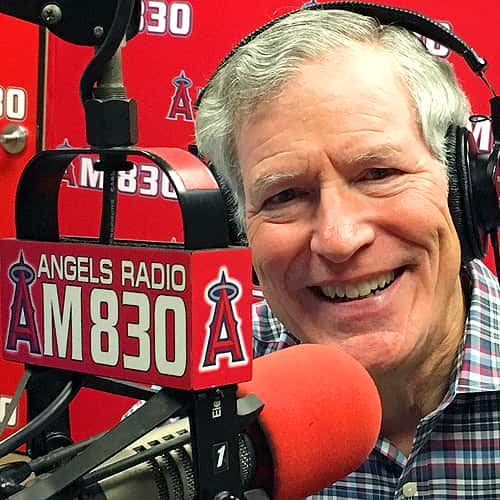 The SoCal Restaurant Show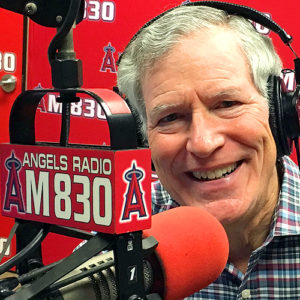 Listen to The SoCal Restaurant Show with host Andy Harris and Special Guest Chefs on Saturdays from 10am – 12pm.
The SoCal Restaurant Show, the ultimate locals' guide to food and restaurants, can be heard on AM830 KLAA every Saturday morning from 10am to 12pm. It's hosted by a rotating collection of nationally prominent celebrity chef guest hosts and seasoned food, libation, and travel journalist, Andy Harris. This live, fast-moving, 2-hour, interactive show shares the hosts' vast global food knowledge and is presented with a light and humorous edge. Substantive interviews with top celebrity chefs and entertaining culinary personalities are part of the weekly fun.
The program, launched October 6, 2012, showcases the true luminaries of the culinary word as the listener gets to know the featured personalities. Chef Jet Tila was the original host.  As "Emeritus Host," he still contributes to the show as his busy schedule allows. You know Chef Jet from Food TV as one of the regular, solo, judges on Food Network's hit series, Cutthroat Kitchen with Alton Brown. He's also the Royal Thai Governments' official Culinary Ambassador to the United States.
The SoCal Restaurant Show is proud to have already welcomed celebrated national personalities including Rick Bayless, Scott Conant, Graham Elliot, Carla Hall, Thomas Keller, Marcus Samuelsson, Wolfgang Puck, and Andrew Zimmern. Fascinating local personalities of note are also part of the program mix.
About Producer/Co-Host Andrew Harris
The show runner for The SoCal Restaurant Show is veteran specialty radio show producer Andrew Harris, who is also an accredited food, wine & travel journalist. Before joining AM830 KLAA, Harris produced (starting in 1998) popular, and long running, food radio shows previously heard on KFI-AM 640, TalkRadio 790 KABC, and KFWB News 980.
Harris is a noted authority on the dining scene in Southern California. For 17 years (concluding in 2008) he wrote the "Dateline" Los Angeles column covering area restaurant and chef happenings in Los Angeles and Orange Counties for "Beard Bites" now published biweekly as an e-newsletter by the prestigious James Beard Foundation (the producers of the annual James Beard Foundation Awards, the recognized Oscars of the food world.)
Harris' earlier background was as a respected, hands-on food and beverage professional. His career highlight then was orchestrating in 1983 and 1984 the completion of the food service plan for feeding the public at all of the twenty-three ticketed venues hosting competitions for the 1984 Olympics as an employee of The Los Angeles Olympic Organizing Committee. Food and beverage revenue alone from the spectators totaled over $11 million and 5.8 million guests were served.
EMail: andy@socalrestaurantshow.com
Website: socalrestaurtantshow.com